Join me, Sarah McBride, to discover and apply
the fundamental principles of personal and professional success

Each course contains 5 modules (broken down into weekly 2-hour sessions), which will be facilitated by me via an online zoom session. I'll be combining my teachings with practical tools, group work, live coaching and a Q&A session.

I have created an integrative approach to coaching that centres around healing your inner saboteur, dissolves limiting beliefs, re-codes your DNA and aligns your soul with its Divine Purpose!

I'll work with you to release your genie from the bottle; letting your soul's gifts and skills shine through, and monetising them in a way that's authentic to you and valuable to others.

So how does it work? Put simply, my courses have been designed to complement one another;

1. Build your SELF ('Uncovering Your Hidden Genius')
2. Build your BRAND ('Developing Your Brand Genius')
3. Build your BUSINESS ('Excelling Your Business Genius')

If you're looking to create the life of your dreams, 'Uncovering Your Hidden Genius' will be the only course you need. If you want to create the life and business of your dreams, all three courses are designed to help you do exactly that.


Uncovering Your Hidden Genius

Start Dates – Thursday 18th November 7-9pm for 5 weeks

Everything starts with you. You have to learn to walk before you can run - and that's exactly what my foundation course, 'Uncovering Your Hidden Genius', is designed to do. This standalone course will support you in doing the essential inner work from which everything else develops. It will give you the solid foundations for creating a life of your dreams - whatever that life may look like.

You don't have to have any interest in business to benefit from 'Uncovering Your Hidden Genius'. You simply have to have a desire to transform your life.

Week 1: Aspect Work – Focusing on barriers to moving forward, this week will include shadow work to help you identify any subconscious conflicts or limiting beliefs.

Week 2: Getting Clear – Gain clarity of purpose by creating the right physical and mental environment, including managing external stressors.

Week 3: Overcoming Subconscious Blocks – Develop practical tools to manifest the life you desire and overcome unhelpful, limiting beliefs.

Week 4: Heart & Brain Coherence – Learn to activate your heart space and welcome abundance, developing the necessary ability to receive openly and without fear.

Week 5: Soul Purpose Alignment & Strategy Mapping – Set goals and create a practical, actionable plan for moving forward.

As inner work is at the core of an aligned business, 'Uncovering Your Hidden Genius' is a prerequisite for 'Developing Your Brand's Genius' and 'Excelling Your Business Genius'



Developing Your Brand Genius

Start Date: Thursday 19th August 9-11am for 5 weeks

Using what you've learned from 'Uncovering Your Hidden Genius', 'Developing Your Brand Genius' will support you in creating a brand that keeps your identity, passion, purpose and values at its core. The result is an authentic business that attracts the right customers, again and again.

Week 1: Motivational Mindset – Understand the neurology of motivation and how to kickstart it, overcoming the blocks that may be holding you back in business.

Week 2: Core Values and Business Processes – Convert your core values into a set of tangible business processes, ensuring that you're entirely aligned with your business.

Week 3: Brand Awareness and Visibility – Propel your business forward as you learn how to position yourself in the market and overcome any issues with personal visibility.

Week 4: Wealth Consciousness and Financial Planning – Understand financial forecasting and, crucially, your personal relationship with money.

Week 5: Leadership Skills – Develop your communication power, learn how to create and lead your own tribe, and take a masterclass in stakeholder management.



Excelling Your Business Genius

Start Date TBC

This is the culmination of your inner work and brand development; building a business that's profitable and scalable yet stays true to who you are and what you want to do.

Week 1: Building a Business Strategy– Building a Business Strategy - Develop a business strategy that includes the inner work you've already done to create solid business foundations aligned with your brand.

Week 2: KPIs & Personal Expectations – Learn to set expectations in business relationships with yourself and others and map that out into a set of key business metrics.

Week 3: How to Sell – Explore knowledge and information vs wisdom and awareness. How much do you believe in your product, your service - or yourself?

Week 4: Project Development & Operational Tools – Learn actionable formulas for strategising new products and services, and tools for measuring progress and performance.

Week 5: Growth & Expansion – Gain insight in how to expand your energy to match the scale of business you want. Identify strategic opportunities and relationships, plus learn how to add value.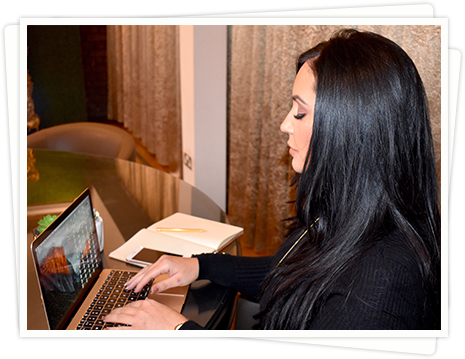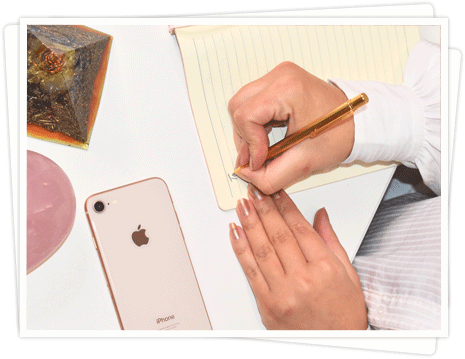 FAQ's

Q. What if we can't make all of the 5 weeks?
A. You get a link where you have access to listen back to the recorded session for a limited period of time.

Q. Do you need to be tech-savvy to join the online courses?
A. No previous experience is necessary. Just download the zoom app on laptop or phone and click on join the link. It's really simple.

Q. How in-depth are the sessions going to be?
A. The sessions go into as much depth as you are willing to allow. If you give permission you will be personally coached during the session. If you don't want to reveal too much in front of the rest of the group you will still massively benefit as I will be asking questions, doing group exercises and you will realise what exactly is holding you back.

Q. What is the purpose of working on ourselves rather than just working on a basic business course?
A. Most business coaches work by providing business tools, as I've been in business consultancy and owned multiple businesses I have a wider view of why this doesn't always work. Success is an inside job, the courses blend inner work with business principles for a more effective outcome.
Testimonials
... a business course like no other. The course is a true gift we can offer ourselves. Sarah's individual approach to creating and delivering the course is nothing short of excellent!
Melanie Sharp
Business Owner at Refill
I can't recommend Sarah highly enough and would urge anyone to invest in themselves by getting involved.
Peter Merrall
Liverpool UK
If you are new to business or just feel you need some clarity I thoroughly recommend Sarah's course
Lynn Taylor
Taylored Coaching
Read more here